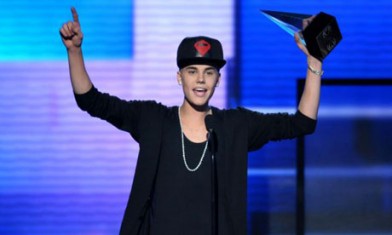 A lot has been said lately about teen hearthrob, Justin Bieber smoking "weed" as TMZ tweeted, upsetting millions of Beliebers around the world.
As we have seen though, those Bieber fans,will NEVER accept that their idol may be smoking.
Not because they will think he is a bad influence, but because TMZ is NOT a trustworthy source.
Many beliebers admitted that they would find it "hot" if their idol really was smoking even though they don't want him too.
TMZ made millions of fans upset, but "real" Beliebers will never trust what they have to say.
Finding every single proof they needed, they showed the world that the person in the pictures TMZ posted was NOT Justin Bieber, because that boy was missing not only Bieber's tattoos but also Bieber's style.
The views expressed in the blogs & opinion section are those of the individual author(s) and do not in any way reflect the official policy or position of Pop Scoop.