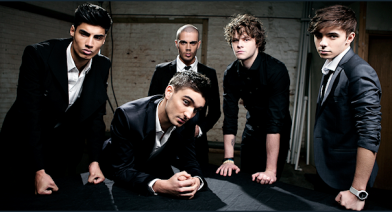 The Wanted believe they have inspired a new generation of boy bands who don't dance, and believe the newer bands copy them because they are the coolest.
Band member Tom Parker said to OK! magazine: "What I'm proud of is that I feel like we started this whole generation of new boy bands not dancing. We were the first one there. We're the coolest boy band around."
Jay McGuiness added: "I think everyone saw us and thought, that's the blueprint, we'll tidy it up a bit and then we'll make a lot of money."
Jay claims they have changed the shape of X Factor who are creating boy bands based on The Wanted.
Jay said: "When we started out, JLS had done it a year before us, so we were like second in command. But yes, we're still going!
"It's odd now because suddenly the conversation is bigger and they're everywhere we go, in every 'X Factor' from Australia to the UK, there is a boy band or two or three – it's just a bigger conversation."