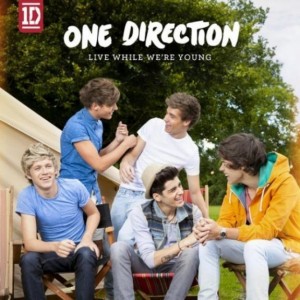 By Charlotte Rees
So One Directions new EP is no available on our iTunes playlist, the five piece boy band that have been sweeping the nation consist of Harry Styles, Louis Tomlinson, Liam Payne, Niall Horan and Zayn Malik.
The new single 'Live While We're Young' looks like it is going to be the highest pre-ordered single in the world, that will be another world record under the boys belts. It already gives us a taste of a highly anticipated album, with this single bringing a fun, party vibe following their exceptional album 'Up 'All Night'.
The boys say that they were not looking to completely change their sound but make some subtle changes. Harry Styles recently spoke to a Australian radio station claiming that the new album is better. Will the album live up to expectations and will you be taking one direction home?
Who's excited? We are!