Adam Lambert covers Hunger TV, shot by acclaimed photographer Rankin. The must-see shoot comes as pop superstar Adam gears up for the release of his highly-anticipated third studio album, The Original High, and his brand new single 'Ghost Town' which he debuted a teaser for yesterday and subsequently trended at No.1 on the Billboard Trending 140 Chart. 
In the accompanying Hunger interview, Adam shares new details on his "very, very personal" new album, which has been executive produced by Max Martin and Shellback.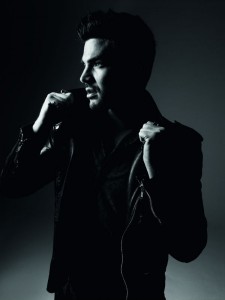 On The Original High: "[Max Martin and Shellback] helped me keep a very cohesive sound and mood throughout. Sonically it feels more contemporary than my previous material. It's definitely pop but not bubblegum. We have avoided camp and theatrics and have favoured a darker, more grounded vibe, and at the same time, it will make you dance! Vocally, I think it's my most tasteful, sophisticated work to date. With Max's guidance, I approached a lot of it with more restraint than in the past."
On the album's upcoming lead single: "It establishes itself in a very earthy, vulnerable way and transforms into a hypnotic dream full of surreal imagery and set to a minimal yet massive deep house beat. The hook will worm it's way into your ears after the first listen."
On being an "open book" with his music:  It's a little scary to be that vulnerable, but I'm ready to let people understand all that makes me tick- even the unattractive parts of me.
On the music industry being more inclusive: "It's quickly changing along with society. I'm thrilled. We have entered a time with a much more level playing field."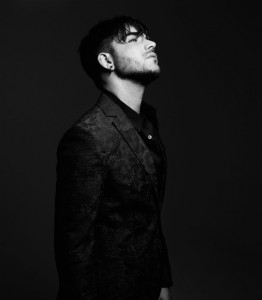 Expect to hear Adam Lambert's brand new single 'Ghost Town' in full on April 21st, followed by the album 'The Original High' in the spring.
Check out the full feature here: