Vanity Van featured backstage at Radio Ones Big Weekend this weekend taking prime position right outside the dressing rooms to deliver some quick fix treatments for the hardworking artists, celebrities and presenters. Check out all the gossip and photo's from the event.
The Vanity team conducted dozens of hair styling's and cuts using the UK's number one Dry Shampoo Batiste. Makeovers were also in hot demand from men and women alike before they went on stage at this years Radio One Big Weekend in Glasgow.
Saturday welcomed the momentous first meeting of chart topping princesses Lily Allen and Katy B – both Vanity Van regulars they both popped into say hi – Lily was Vanity Van's first ever celeb client at Glastonbury in 2010 when she popped in with Jamie Winstone for eyelashes. Lily and Katy posed for the shot of the weekend for Alix with Lily planting a huge smacker on Katy! Lily loved it so much she put it on her own instagram and it went instantly viral.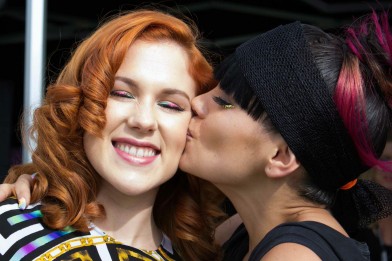 Both Vanity Van regulars, Lily, who had just arrived from a gig in Aberdeen, told the team that shes loving being back on the stage. We loved her festival themed rainbow nails, flashes of pink in her hair and gold glitter swipes dotted with diamantes provided by Vanity Van. Katy sported some gorgeous large ringlet curls and rainbow eye make up cutely matching Lily's nails. Katy B and Lily were gutted they were on the stage at the same time as they were dying to appear on stage together – maybe that's one to watch… We later came to the rescue when Katy B had a wardrobe malfunction and needed some safety pins!
Lily Allen also tweeted from the event that The legendary Mr Harry Styles from One Direction was spotted by her having extensions fitted into his luscious locks backstage mmmnnn… The man himself swung by the salon and we managed to get a wicked v sign pic and a cheeky selfie with him, we've heard One Direction are big Batiste fans! Dan the lead singer from Bastille later ran off excitedly with the rest of his band to catch One Direction on stage when VV tweeted this it went viral instantly with over a thousand retweets and favourites – striking a chord of horror from Bastille fans and joy from 1D fans – hilarious. Dan loved the Batiste XXL Plumping powder which is perfect to help create his ginormous quiff.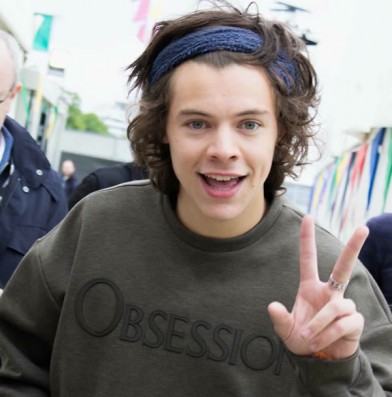 The Vamps who loved their Batiste freebies booked in for much needed massages to soothe away those aches and pains from throwing themselves around on stage. Tristan joked that Vanity Van delivered "service with a smile"! and Brad said his experience with Louise our masseuse was "unreal". Poor Bradley had lost his voice and had to communicate with the team using facial expressions. Tinie Tempah as always also loved the idea of a nice relaxing massage and told us how its such a shame he never has the time to get one. Tinie later borrowed their tweezers – no idea what for the team didn't like to ask….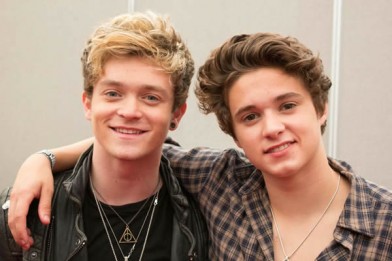 The VV team bumped into the gorgeous Paolo Nutini backstage who's number one album Caustic Love has escalated him to a whole another level of awesome. He was laughing and joking with Vanity Van pal Maverick Sabre about when they last met at the Brit awards and drank a shed load of tequila to the point where no one could understand anything either of them were saying! Which they laughed was probably a good thing… Paolo said he was knackered from his sold out tour and ached from sleeping on the tour bus so the team gave him a good rub down just before he hit the stage. The team bumped into him in the VIP bar afterwards and they are cooking up a possible face painting tribute to an unexpected character at Glastonbury so watch this space….
Rita Ora sported a new colourful corn roll hair style and white platform trainers with red strip lights. Her dancers all came in for hair and make up earlier in the day. VV created big voluptuous curls and spritzed with Batiste Pixie Lott fun and floral to give them a hair refresh. The make up artists created sexy smoky eyes and dark pouty lips to match Rita's recent album cover. She also came down on the Saturday to support her on/off fella Calvin Harris.
Pharrell Williams was sporting his signature hat and gave the team a lovely wave on the way into the backstage. He had a bevy of stunning dancers with him who rocked amazing style. He had an absolutely giant body guard and he even got escorted to the porta loo backstage. The VV team had quite a few of his dancers and his awesome bassist Adam in for much needed massages after their energetic set. Fearne Cotton and Edith Bowman were joking with them outside the salon that if they had had a couple of dressing gowns they would have joined them on stage!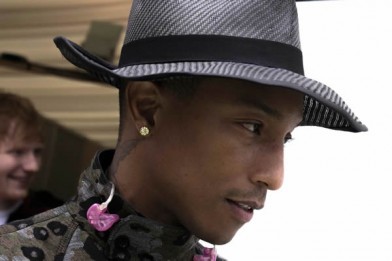 The Klaxons all had massages and lead singer James had an emergency quiff restyle before he hit the stage in a bacofoil style shirt. Alix bumped into them as they were heading off on a buggy to the stage and they were all singing the banana splits theme at the top of their voices!
Hugh from The Kooks nicked the teams face paints and pretended to stamp it on Luke's the lead singers face. The team talked at length with Luke the lead singer whilst he had a Batiste XXL Plumping Powder hair makeover and when Alix asked him where they had been for the last few years he laughed and told them it's a shame the music industry is so fickle as it's really hard to get played on the radio but they are glad to be back and that their new album is by far the best they have ever done.
Chris Martin from Coldplay popped up randomly in catering on the Sunday as little did we know he was due to appear on stage with Kings of Leon on the Sunday their set on Saturday night was mind blowing with confetti cannons, fireworks and helicopters with little flashing lights on during the stars track – and Chris martins arm muscles we swear are getting bigger by the day phwoar!
Sam Smith and John Newman were loving the Batiste XXL plumping powder and spray we gave them for their infamous quiffs. John told us he had came over all emotional on stage – when they asked him why he said 'shit just got real didn't it' such a sweet heart… he deserves every bit of adoration.
Right at the end of the day Matt the lead singer of the 1975 booked our masseuse to sort out his appalling lower back pain – a medic came in to give him painkillers whilst Sam was massaging him and told him the reason he is getting the pain is hes too skinny. So VV's therapist demonstrated he needs to start doing squats to build his bum muscles up poor boy!
Ross the bassist from Twin Atlantic was overheard talking about how he woke up in Taipei with a tattoo and VV had the whole band in for massages and most of them for haircuts – Barry their Bassist particularly loved his Batiste XXL plumping powder hair do. Ross had a beard trim to tame those split ends!
Gorgon City had a huge entourage with them and were regular guests to the salon, the whole team pre booked last week before their set, Kye joked his hair and makeup were class and Laura Welsh who sings their song Here for you thought her styling was wicked. They told us how Radio 1 is their only big live show this year as it's too expensive to transport all the singers with them. But they will be at Glastonbury playing a small live set in Silver Haze during Friday daytime & Sunday night smashing out a DJ set in Shangrila Hell Zone with Skream.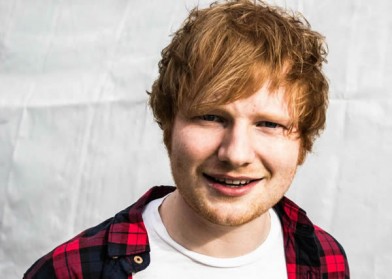 Katy Perry received a gift bag full of Batiste products when her entourage visited us. Her costume designer said how she's still grounded and down to earth; adding that she even sleeps in their tour bus when they're away!
Becky Hill who is smashing the charts right now visited the team for a Batiste hair styling. Lauren gave her big bouncy curls creating body with Batiste's XXL plumping powder and using some Batiste conditioning mist to define the curls and tame any fly always. She said she loves the statement red lip at the moment. She appeared with Wilkinson on stage for their huge hit Afterglow and she told us she's uber excited for the songs on her new album to be released as they have been in production for the last 2 years.
You Me at Six were seen larking around playing football backstage after Luke from the band had a quick buzz cut with the team – that's one way to while away the time waiting to go on stage!
The Radio One presenters were all out in force as usual with Jameela Jamil popping in for a Batiste hair styling, Edith Bowman for some tannage for her pins, Grimmy swung by for a quick hug his hair looked awesome and he told the team he'd just had a blow dry especially. Matt Edmonson had his usual annual massage with the team and Greg James and Fearne Cotton came and chilled out in the bean bag waiting room on Saturday nicking all the haribos in great need of a sugar rush after their crazy day of interviewing…
Vanity Van's next tour stop is the world famous Glastonbury Festival in June where they have a huge salon catering for thousands of festival punters over the weekend. They will also be featuring backstage at Leeds festival, Global Gathering and Latitude. Press invites will be sent out before each event so you can book in to come see the team in person and work with them on features.