In what is shaping up to be one of the most exciting BRITs in recent history, The BRITs, The O2 and AEG have announced they are launching an official BRITs Week in the lead up to The BRIT Awards on 19th February 2014.
BRITs Week will see a number of events and live performances from BRIT nominees (past, previous and present) take place in locations around London, including a night featuring Warner Music acts Conor Maynard and Lewis Watson hosted in Brooklyn Bowl, The O2's newest venue offering a live music space, restaurant and bowling alley across 32,000ft, on Tuesday 18th February 2014.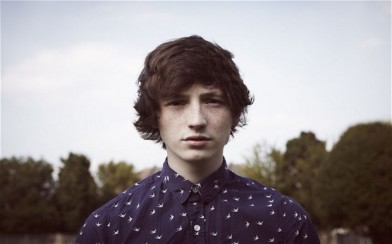 These unique and intimate gigs will allow fans to get close to their favourite artists. Tickets for the Conor Maynard and Lewis Watson show will be available from 9am on Wednesday 5th February via the artists social media platforms, fan clubs and http://www.AXS.com. In order to secure the free tickets for the event, fans will be required to pay a very small booking fee.
Rebecca Kane, General Manager at The O2 said: "The BRIT Awards is one of the most important events on the music calendar, and this year we are set to expand the experience for our fans by creating a programme – in partnership with the BPI – of exciting and innovative content in the week leading up to the event. Known as BRITs Week it will allow our visitors to immerse themselves in all things BRITs. As a nation we export some of the world's finest music and BRITs Week will provide a week-long celebration of this. Personally I am very excited that our newest venue, Brooklyn Bowl, will be hosting live music from some of next year's BRITs' hopefuls, and screening the main awards show. We already have some excellent content planned at The O2 this year, and BRITs Week will enhance this."
The entertainment destination, which launched last week, is an extension of its New York namesake, one of the most revered venues in the US – described by Rolling Stone magazine as 'one of the best places on earth'.
Geoff Taylor, Chief Executive of BPI and BRIT Awards Ltd, added: "With excitement building towards the biggest night in British music, we wanted to create new opportunities for fans to experience some of the most talented British artists up close and live. With our partners AEG, BRITs Week will become a focused series of events leading up to the BRITs that will allow us to showcase even more great music."
Footage from these concerts will be shown on The BRITs official YouTube channel – http://www.youtube.com/thebritawards
Future artist announcements will be made in the coming weeks.
The Big Lottery Fund will be launching the joint initiative with Global Charities, UK Youth and the BPI – the Big Music Project. Over 250 young people will be attending 02 Arena's British Music Experience on the morning of Monday 17th February to witness the launch of this exciting new project which starts in September 2014.
That evening (Monday 17th February), music, film and fashion will be joining forces to host an exclusive reception celebrating 'Creative London'.
The BRIT Awards 2014 will be held at The O2 in London on Wednesday 19th February and will be broadcast live on ITV.