He has boyish good looks, soulful harmonies, catchy self-penned tracks combined with his infectious personality, What's not to like about the Bristol born cheeky chappy Anttix?
One of the hottest new pop artist/songwriter to emerge from the UK in 2013, he has exploded online with a fan base expanding a phenomenal rate. All this is down to a lot of hard work.
Over the summer Anttix has been busy making an impact on the main stages of some of Europe's most prestigious events & festivals. Performing his high energy pop sets alongside the likes of; Rita Ora, JLS, McFly, Katy B and Connor Maynard.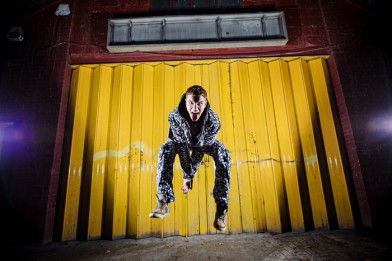 Anttix is very passionate campaigner of anti bullying causes and has since been asked to become an ambassador for 'UK safer Internet'. He has beensupporting 2013's 'Anti Bullying Week' by releasing a tracked called 'Be Alright'. This has seen him performing at a number of schools, nightclubs, national radio stations and festive events up and down the UK.
Pop Scoop! had a chat with Anttix via telephone just before he was whisked to New York for yet another busy schedule of promo work. He spoke about how he started out, his inspirations, how it is to perform live, and the importance of social media to him.