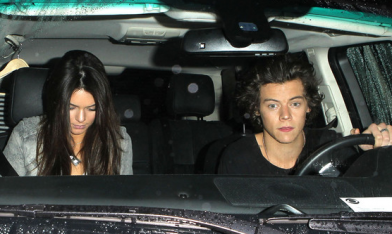 Harry Styles will NOT be appearing on 'Keeping Up With The Kardashians' after the One Direction hunk and Kendall Jenner were spotted together earlier this week.
Harry's management have forbidden E! network from mentioning him in their episodes even though the reality TV crew were close by during their dinner date in Hollywood.
A source told The Sun: "Whatever happens, if the relationship develops or not, E! have been told that Harry is not to be mentioned on the programme."
"Harry wants to keep things as private as possible and isn't going to become part of the reality series like others in the past who have been linked to the Kardashian-Jenner clan."
The couple met at 'The X Factor' USA studio when One Direction recorded their performance for last night's show.