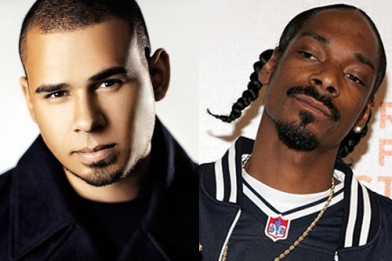 Rap Legend Snoop Dogg and superstar DJ Afrojack to perform at the EMAs together!
Snoop Dogg who has won two EMAs before will be performing a funked-out rendition of 'Gin And Juice' joined by 7 Days of Funk to celebrate the 20th anniversary of record-breaking album 'Doggy-Style'!
Afrojack returns to Amsterdam in his home country for the EMAs and announces they are using his new single 'The Spark' as the theme tune for the event on Nov 10th, the same day it's released.
Afrojack says:
'It's really cool to be nominated for two EMAs and perform at the EMAs!'
'The EMAs are one of my favourite award shows and the fact they're happening in Amsterdam makes it even more special. Best Electronic and Best Dutch Act are two categories that mean a lot to me. Whatever happens, I feel fortunate to be nominated and I can't even explain how dope it is to have my new track, "The Spark," as the official theme song to the EMAs!'
The historic duo team up will occur at the EMAs on November 10th, the same day that The Spark is released – http://www.youtube.com/watch?v=8dNHd1x2dZI