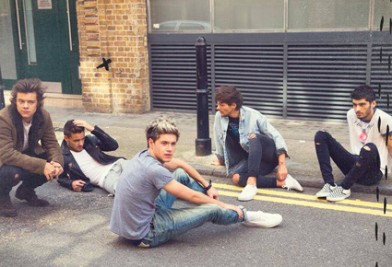 The highly anticipated single "Story of My Life" of One Direction's third studio album, "Midnight Memories" will be released tomorrow. The band have said they are excited for the fans to hear their new, more mature music and how this particular song relates to each of them individually.
"Story of My Life" is the second single to be released from "Midnight Memories" which is expected to be released on November 25th 2013. Fans who have pre-ordered the album will automatically get the song on Ocotber 28th when it is released and others may buy it on iTunes on the same day.
Listen in to BBC Radio 1 at 4pm tomorrow to hear the first radio play of One Direction's Story of My Life!
You can listen to the teaser again here:
If you haven't already ordered your copy, get it below: