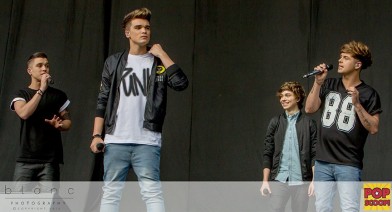 To mark the launch of their debut self-titled album 'Union J' and to celebrate the new BlackBerry 9720 exclusive colours range, Carphone Warehouse is bringing X Factor heartthrobs Union J to Westfield White City for a free concert and signing on Monday 28th October at 2pm.
Carphone Warehouse is also offering 400 lucky fans a chance to meet the band. Customers who present a recent Carphone Warehouse receipt* can collect a wristband from the Carphone Warehouse store at the shopping centre on Saturday 26th October between 8am and 10am which will give them access to a signing with the boys after their performance.
The Blackberry 9720 is now available in pink, purple or blue exclusively in Carphone Warehouse stores and online at www.carphonewarehouse.com.