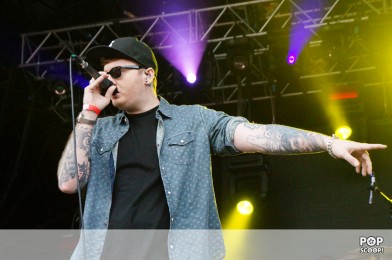 To celebrate the upcoming release of James Arthur's debut self-titled album, out November 4th, and his new single 'You're Nobody 'Til Somebody Loves You' out this week, Middlesbrough's finest has revealed plans of a secret gig for fans.
The location of the gig will not be announced in advance so for fans to be in with a chance to gain access to this money-can't-buy prize they will need to solve daily clues as to James' whereabouts that he will be teasing out across his Facebook, Twitter, Instagram and official site. Fans will have to decipher clues such as road signs, blurred images and tweets using #JamesArthurSecretShow.
There will be a map that follows James' journey to the show. The first fan to guess the clues correctly each day will be featured on the map above the location that they have correctly guessed with their Twitter, Instagram or Facebook image and link to their profile.
Check out the map which tracks James' location across the country on the way to the secret gig alongside the daily clues winners at http://www.jamesarthursecretshow.com