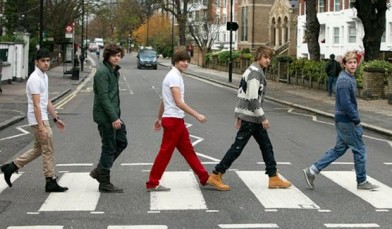 Directioners have been comparing their idols One Direction to the Beatles since day one, while their parents have been dismissing the phenomena as nothing like Beatlemania. Now The Beatles 'pretty boy' Paul McCartney admits One Direction DO compare with The Beatles.
In an interview with Sky News, McCartney reveals his fondness for the boys, saying: "I like One Direction. They're young, beautiful boys and that's the big attraction," the 71-year-old said.
He even went as far as praising their talents: "But they can sing, they make good records, so I think that's what I would see in common [with The Beatles]. Girls love them."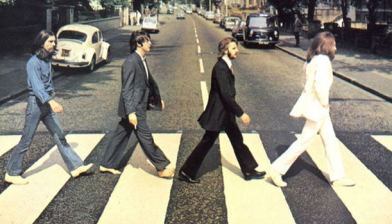 Maca went on to say comparing any band to the Beatles might not be a good thing, he added: "I always think it's a little bit unfortunate when you call [a band] the new Beatles. It can be the kiss of death because people expect you to live up to what we did," he said.
"We did what we did in a particular period in time, which was very different to now. I don't know whether it was easier to be a wild success, but it was different."
We're always on the lookout for writers/presenters/videographers and photographers. If you think you have what it takes to join the writing team. Get in touch!
http://www.popscoop.org/joinus/

Posted Under