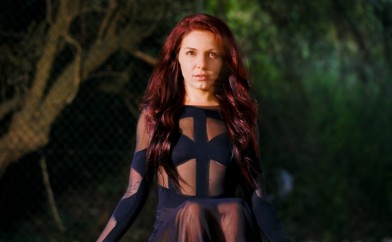 Following her top 10 feature on Calvin Harris' 'Thinking About You',  Ayah has unveiled details of her brand new single 'Beg Borrow Steal' lifted from her debut album 'The Real'. The single is accompanied by a captivating video shot in LA. 
Having collaborated on top 10 single 'Thinking About You' alongside long time friend Calvin Harris – the singer, songwriter and performer releases her new single.
Beg Borrow Steal is a catchy club anthem which Ayah describes as a track that "recognises your feelings towards someone/something but also having the strength to be able to admit that you aren't ready to give it all you've got."
With a captivating music video shot out in LA and a monster remix package including mixes from Michael Gray, DHK CSK, Superstylers and Patrick Hagenaar alongside the original.
From South London to South Central LA. 'Beg Borrow Steal' showcases that Ayah Marar is one of the brightest and hottest new acts to emerge in 2013.
Beg Borrow Steal is out now on iTunes: