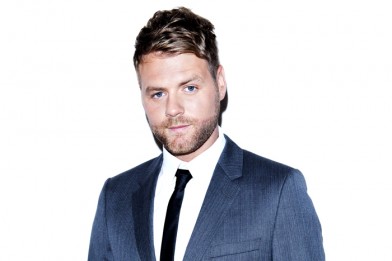 Dublin born singer-songwriter Brian McFadden returns to the UK music scene with his first studio single in almost eight years. The new track 'Time To Save Our Love' is set for release Sunday 29th September.
'Time To Save Our Love' is an up-tempo ballad co-written by Brian, which showcases his versatile vocal talent. About the track Brian says:
"It's great to be back in the UK full time and to release my first studio single in nearly 8 years here! The single is very special to me and to have co-written makes it even more so. As always the fans continue to be incredible and I look forward to seeing them on the road soon"
With a fifteen year career in the music industry Brian's passion for making music remains undiminished. From being one fifth of Westlife, Britain's biggest boy band of all time, to replicating this success in his solo career with the number-one hit 'Real To Me' and global recognition with the track 'Almost Here', Brian is back once again.
Brian is also set to take part in a brand new ITV entertainment show 'Stepping Out' – with his wife Vogue – hosted by Davina McCall starting next Saturday at 6.30pm on ITV1.