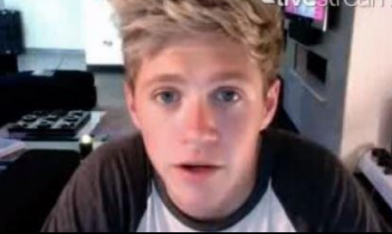 One Direction's Niall Horan decided to do a rare Twitcam tonight and directioners came in their thousands to watch, crashing the system in the process.
The Irish heartthrob originally took to Twitter and posted: "What ya reckon to doing a twitcam in a couple of hours".
Directioners went on a frenzy and when the moment to go live came, we were left standing, Niall updated:  "it wont let me on the twitcam page… you guys have shut it down..what other streaming pages can i use"
After a few tweeks and tries, which seemed like an eternity Niall Added: "here we go guys..got it working!!".
Niall's talked about just getting back from America and the tour so far, he said: "So it's movie time guys, can't wait"
"Just got back from America, had great nine weeks, had a lot of fun. It was long, it was warm, the crowds were incredible, thank you so much".
He added: "Anyone who's seen the tour so far at all, UK,Europe, America, big love because we had a LOT of fun, thanks for coming".
Niall spoke about the upcoming movie premier in London. He said: "The movies out next week, the premier is in eight days time and we will be walking the red carpet in Leicester square to go and see THIS IS US and I hope you enjoy it it was a good craic to make, you need to go and see it, it'll be fun".
He added: "We didn't get to bring the camera because we had a deadline to make the movie premier because it needed to be edited and stuff like that but we're happy with it."
Speaking about the upcoming album, he said: "Albums done nearly, just finishing recording a couple of bits, that album will come at the end of the year too."
He said it was good to be home, he's "watching the old television and generally chillaxin,'"
Niall thanked fans for the Teen Choice Awards: "Thanks very much for the incredible awards yesterday, it was amazing. Everyone was really, really, really excited about it and it was the first time to perform 'Best Song Ever' on TV.
"Everyone was really tired yesterday as well and luckily the crowds were great great at the awards and winning the awards was amazing."
"We had a really long nine weeks, it was fun but it was long, a long graft. I think it was a good way top finish our trip in a America by winning four out four, good job, crazy mofo's. So yeah, thanks for everything, great job".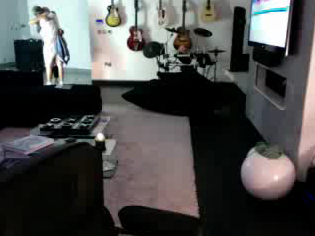 Niall cut the twitcam short when the doorbell rang and close friend  Amy Green showed up at the door. Niall was genuinely excited to see "AMY", "GREENY"  and the two gave each other a huge hug! Awwww, Lovely! 
Watch the full Twitcam below: