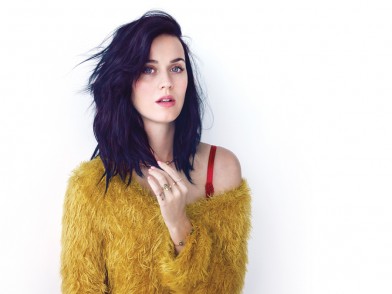 The lyric video for Katy Perry's 'Roar', the first single from her forthcoming third studio album "Prism" was revealed today.  
Speaking about her inspirations for writing her new song. Katy opened up to Radio 1's  Scott Mills, she said:
"It's a bit of a self-empowering type of song. I wrote it because I was sick of keeping all these feelings inside and now speaking up for myself, which cause a lot of resentment," the brunette told the radio host.
"Obviously I've been through a lot of therapy since my last record and that's what this is about."
Perry will sing her new song "Roar" live for the first time at this year's MTV Video Music Awards on August 25th. She hasn't performed at the VMAs since 2009.
'Roar' is out September 8th, 'Prism' album is out October 22nd.
See the lyric video for 'Roar' below: