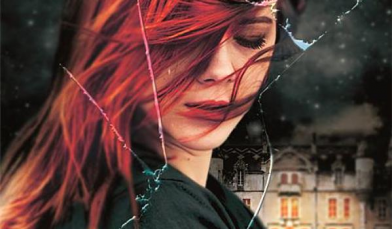 We are super excited about bestselling teen author CJ Daugherty's new book FRACTURE which comes out this month.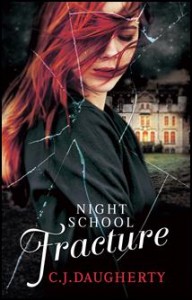 Fracture is the third book in the hugely addictive Night School series, which follows Allie Sheridan, who gets sent away to boarding school by her parents, after being expelled from almost every school in London!
But her new school Cimmeria Academy is no ordinary school; it has an old-fashioned approach to education and ban on electronic devices (no mobiles or internet!), while its students are an odd mixture of the gifted, the tough and the privileged.
Allie soon discovers Night School a secret student group at the heart of Cimmeria whose late night activities other students are forbidden talk about let alone watch!
But secrets lead to trouble and when one of her friends is violently murdered, Allie realises no-one can be trusted. Not her on off boyfriend; the dark and brooding Carter, not her secret school crush; the suave French boy Sylvain, not even the teachers.
She must get to the bottom of what is going on at Night School or it could cost her her life!
To get you up to speed on the Night School series, check out this video it sends a shiver down our spines!
and if you want to know more about Fracture check out this awesome new trailer!
For more information on the series visit http://www.cjdaugherty.com