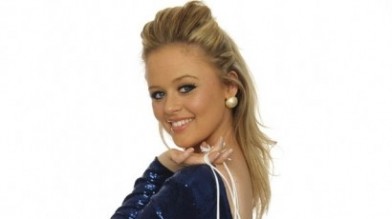 The Inbetweeners star Emily Atack has confirmed for the first time that she dated Harry Styles, but admits: "It was brief, but fun."

The 23-year-old actress told Reveal magazine about her "Little fling with the One Direction hunk.
"We were never boyfriend and girlfriend," she claimed. "I think that's the first time I've ever admitted to what it was, because I've always just shrugged it off before.
"But I think it's best to clear it up. So, yeah, we had a short-lived thing that was just a bit of fun. Then we went off in our opposite directions.
She continued: "Harry and I had a laugh. It was brief, but fun, and then we moved on. We haven't spoken in a while – he's one of the most famous people in the world now."
Atack dated 19-year-old model Jack Vacher after Styles. She was asked if that makes her a cougar, she joked: "Oh God, I suppose it does," she stated. "That's terrible isn't it?"
She added of Vacher: "We share a lot of common ground, so it works… we're taking things slowly and we're just enjoying our time together."