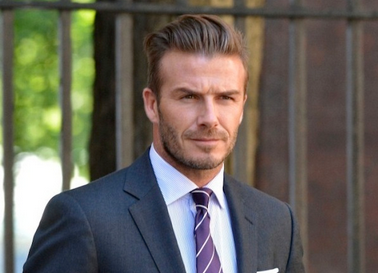 David Beckham could have found a career after football, as an actor after being approached to play a bad guy in a new movie.
The retired footballer has reportedly been asked by Colin Firth to star in 'The Secret Service' as a bad guy.
A source told the Sun: "Becks was asked by Colin Firth if he'd like to be in the movie but he is yet to fully commit. He loves movies and fancies appearing on the big screen – but just as a one-off, not a full-time career."
Director Matthew Vaughn is so confident he will agree to appear, he has already had a villainous part written for him.
The film is based on a spy graphic novel by Mark Millar and Dave Gibbons, and will star Firth and Sir Michael Caine as spies fighting a team of villains with Samuel L. Jackson leading the bad guys.
Last month, Victoria Beckham said tipped hubby for movie success. In an interview he said: "I think he would be really good at acting. He'd be a great James Bond."