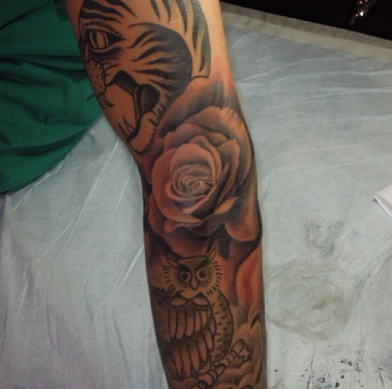 Justin Bieber has completed his full sleeve with a rose inking on his left arm after four hours at the famous Bang Bang Tattoo parlour in New York City.
The celebrity tattooist posted the above picture on Instagram with the caption: "Here y'all go! @justinbieber new tattoo".
Celebrity tattoo artist Keith 'Bang Bang' McCurdy is responsible for a number of inkings, including ones belonging to Rihanna, Katy Perry, Chris Brown, Cara Delevingne and most recently Adele.