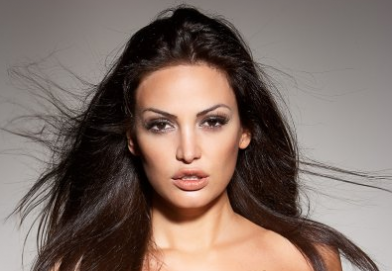 In recent years the female music industry has gone from strength to strength, producing global stars on a regular basis. Now, Eastern Europe looks to be contributing to the world of music with the hugely successful artist Bleona. Pop Scoop! managed to borrow Bleona from her busy schedule and found out a lot more about this fiery character.
Albanian born Bleona is a superstar in Eastern Europe, and whilst having an active interest in acting she admits that music has been the priority from an early age.
"It is a question[when did you decide music was for you?] that everyone always asks me and I cannot help but answer the same. I dont know what else I can be apart from a singer as I started when I was 5 years old. It is my first and only profession in this life and I am excited that I am a singer. I love my job and I believe that happiness is following your dreams, success doesn't make you happy its happiness that drives you to success. It doesn't matter what your job is, you should just follow your heart."
With a phenomenal eight studio albums under her belt Bleona felt the time was right to come to the UK and reveal her talent. Her debut UK single 'Take It Like A Man' has the potential to become a classic for the club scene and is a track that means a lot to Bleona.
"It is a very very beautiful song and in my previous albums I was very rebellious in the lyrics I was singing, they would mean something and 'Take It Like A Man' has the same logic. I heard the song and I thought it was beautiful and had a wonderful message about girls being independent, being themselves and men should accept them for who they are. There is another meaning behind the song and the relates to my closeness with the gay community, and there is not one member of that community that I have met that doesn't love the song."
While Bleona may be hoping to breakthrough in the UK music scene her list of collaborations and working relationships is as impressive as Rihanna's or Lady GaGa.
After working with the likes of Timbaland, Darkchild and John Shanks, the 34 year-old teamed up with Icelandic producer's for her new release.
"The producer's of the song are from Iceland not America and the reason behind this was because I wanted to bring something European into the market. We are starting in London and then crossing over to America. So despite the rest of the album being American produced this track has the European vibe.
The UK is known for its loyal fanbase and its love for music and having previously experienced the British public it is something that appeals to Bleona.
"I have done a lot of concerts in the UK before in venues such as The Royal Albert Hall and I have experienced the crowds. The fans in the UK are very fiery and hardcore but there are incredibly loyal fans. The moment you sing something in the UK and they love you they will manifest that. I believe the UK fans are very loyal, I mean look at what has happened to artists such as Adele and Rita Ora."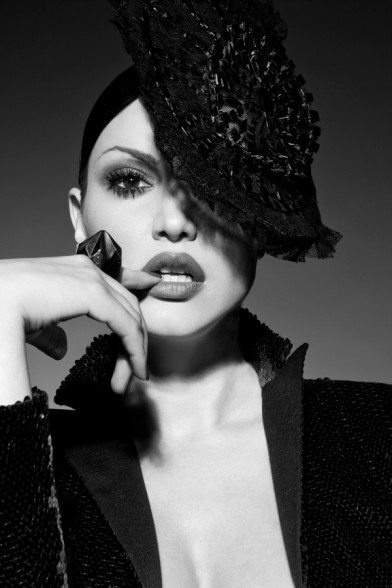 In the past few years the UK has produced many artists that have had success both at home and internationally, the likes of Adele, Ed Sheeran and One Direction. Yet there has been two UK acts which have caught Bleona's eye and a collaboration with either would be a dream for the 34 year old Albanian.
"Emeli Sandé would be one artist as I really love her but I also think The Wanted are pretty cool. I mean their last single 'Walks Liks Rihanna', I absolutely love it. They also have a TV Show coming up in America as do I and it would be great if one episode we caught up and discussed how it feels to come from Europe and try to break America."
The reality TV show is just another of the accomplishments that appear on Bleona's glitttering C.V and is something that she looks forward to completing. The show focuses on people who are very successful within Europe and looks at how they try to make it over in America.
"We start shooting in September and it will focus on all the obstacles that the artists have overcome and I have definitely faced obstacles. I dropped everything I was doing back home, where I had an entourage of 20 people and come over here where I couldn't find someone to blow-dry my hair. It will look at the duality of my life, so I can be performing in front of 100,000 people in Albania, go to Dubai and meet the prime minister yet I come over here and end up in a fight with a taxi-driver (laughing)."
Despite Bleona being incredibly excited about her invasion of the UK there is one event that she is as equally thrilled about. In September the Albanian superstar will headline Las Vegas Pride, a massive achievement for any musician.
"I am very excited about Las Vegas Pride and it all started with my being invited to The White Party in Palm Springs. We were told that we done a good job and that people loved me, so I promise that this will be the best show they will ever see."
Looking at the list of accolades collected by Bleona it would be almost impossible to pick out any particular moment in time that stands out, but she shared her thoughts on what she believes have been special moments.
"I love my latest tour and would really like it to come to Europe. I decided almost spare of the moment to go on tour, we performed one concert and then arranged the following dates as time passed by. When your on stage and you have a 100,000 fans screaming, you forget how tired you are or what it took for you to get here."
Whilst the life of a successful musician may be stressful and hectic at times, it is clear to see that a sense of humour is important to Bleona.
"Whilst filming a movie with Steven Seagal, I was told that I was to be woken up at 6am the next morning for hair and make up, I was like I can't do this(laughing). So, I get up at 6am and I go to the man who was doing hair and make-up and he wasn't really interested as I wasn't the star of the show. So I just picked the man up and said 'Dude, if I have to get up at 6am you better do a f******g good job or I will kill you."
It is clear to see that Bleona has put in an extreme amount of effort to get to where she is today. With her debut UK single due out soon, I think we are about to see a whole lot more of the Albanian superstar.