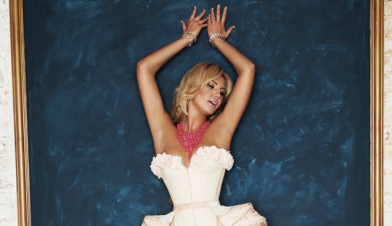 Following her European Hit "I'm Alive" which topped the YouTube charts in Germany, Spain, Poland and Russia, and charted at No.2 in the UK Commercial Club Chart, Kamaliya is back with the infectious "Love Me Like".
New single, "Love Me Like", due for release in the Autumn coincides with the highly anticipated FOX observational documentary, MEET THE RUSSIANS, which stars Kamaliya, with husband Zahoor.
Filmed over 6 months, the show provides privileged access to the wonderful world of select, wealthy Russians, Ukrainians and other post-Soviets living in London. From the mega rich to the beautiful fashionistas, the high-end party planners and the upmarket Nanny agencies, MEET THE RUSSIANS will gain an understanding of the Russian 'scene' in London. The series will follow Kamaliya as she launches her pop career in the UK.
Written and produced by "99 Red Balloons" famed German producer Joern Uwe Fahrenkrog-Petersen, like all Kamaliya's music, samples a classic piece of opera, this time Les pêcheurs de perles by French composer Georges Bizet. The opera was first performed on September 30th 1963, the release marking its 150th Anniversary.
The accompanying music video was filmed in Mumbai this Summer and directed by Ben Luti who's credits include Tulisa, Wretch 32, and Talay Riley.
With a cast of over one hundred, an elephant, and two palaces the video is a glimpse into the fantastical and exuberant world of Kamaliya.
Find out more about Kamaliya below:
www.twitter.com/kamaliya_zahoor
www.facebook/com/kamaliyamusic
www.youtube.com/user/kamaliya