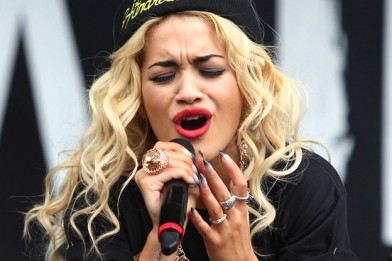 Rita Ora and Beverley Knight have joined the star studded bill for 'Unity – A Concert for Stephen Lawrence', joining an exciting line-up which already includes some of the biggest names in British music. The concert aims to unite communities and bring people of all backgrounds together through the common language of music and will be held at The O2 Arena this autumn.
The concert marks the 20th anniversary of Stephen Lawrence's murder. Through the work of Stephen's mother, Doreen Lawrence and The Stephen Lawrence Charitable Trust, Britain is changing but there is still much more to be done. The SL20 campaign, set up by the Trust to mark this important anniversary, aims to highlight Stephen's legacy and the vital work undertaken by the charity in his name. This concert will play a pivotal role in the SL20 initiative.
Doreen Lawrence OBE, Founder of the Stephen Lawrence Charitable Trust said: "Our aim is to build hope for the future. Justice for Stephen is about all of us, every one of us, in society having justice. I want young people to feel inspired, be confident and have hope in their own future. There have been a further 106 racist murders since Stephen was killed 20 years ago and there are still too many young people who do not have a sense of hope. We work every day to empower youth and we're so proud that the music industry is joining us in reaching out to change the lives of young people."
This event sees UK artists and the music industry working together to create a one-off concert and raise awareness and money for the Stephen Lawrence Trust, further providing opportunities for those disadvantaged by their colour, their postcode, their ethnicity or their poverty – across the UK. All the artists will perform tracks specially chosen for their social message.
Unity – A Concert for Stephen Lawrence is supported by Mayor of London Boris Johnson as well as Lewisham and Greenwich Council.
TO DONATE MONEY PLEASE VISIT: http://www.justgiving.com/slct/Donate or text SLCT20 followed by either £1, £2, £3, £4, £5 or £10 to 70070 e.g. 'SLCT20 £10' to 70070
Tickets are available to buy here: www.aeglive.co.uk