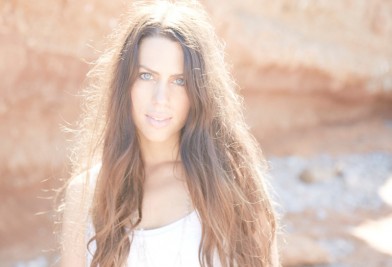 Up and coming British singer-songwriter, Ayala, is set to release her summer debut 'The Sun Has Come' on Monday 2nd September 2013, through De Angelis Entertainment. The main radio edit was produced by Juan Ayala with additional production and mix by Dan Frampton (The Script, The Wanted and Pixie Lott).
Ayala drew the attention of UK dance chart topping remixers Joey Negro, Erik Kupper, Cahill, Andi Durrant, Swedish House Mafia's RedTop & Lati and Steve More, who have all offered up their talents on her first two singles 'The Sun has come' and 'On my Way'. Both singles are scheduled to hit the streets next week – with a double A side release to the clubs and resorts across the UK & Europe.
"We are excited to be working with Ayala as she has not only proven to be a beautiful songwriter but also a stunning artist through and through and we are thrilled to introduce her!" says Anne Barrett, Managing Director, De Angelis Entertainment.
Ayala was also fortunate to have the artistic eye of iconic fashion photographer, Nick Haddow, add his creative talent to the project. Haddow, who has shot for clients from Orlando Bloom to Helena Christensen and for magazines including Vogue and Harpers Baazar, fell in love with her music and relished the opportunity to collaborate with such an exciting new act.
Haddow has previously demonstrated his belief in the relationship between music and image, having worked with acts including Gwen Stefani and Franz Ferdinand, but saw in Ayala the opportunity to emphasise this. The video, filmed on location in Ibiza, allowed Haddow the perfect setting to photograph Alaya in action and capture the imagination through every platform, from sound to pictures.
Influenced from a very young age by jazz and classical music, Ayala's delicate songs demonstrate a surprisingly seasoned sensibility. With a penchant for sensual choruses and bright, effortless melodies, Ayala infuses her music with hints of Latin swagger and jazz elegance. Ayala is set to further cement her place in the world of songwriting with the release of her forthcoming album 'Step Into My Song' scheduled for release, early 2014, whilst her place there is only strengthened by the volume of well-known names who clamored to work with her.
Summer could not be a better time for this beautiful talent to make her shining debut – from the stunning beachside shoot for 'The Sun Has Come', to the dance hits that are sure to be the sounds of summer 2013, Ayala's star is on the rise, and to quote the artist herself, "These songs are ready to fly".
For more information visit: www.musicofayala.com