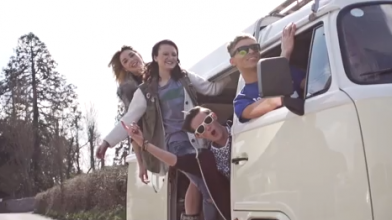 During the last 18 months, Anttix has toured the UK supporting some of the biggest names in music, clocking up performances to over 2 million people alongside artists including The Saturday's, McFly, Rita Ora, Ed Sheeran and Conor Maynard. Now he's ready for the release of his debut single 'Tornado'. 
To date, Anttix has also received global online coverage with millions of views of live sessions and promo videos shared around the world.
After attracting attention from Simon Cowell's label Syco, Anttix is preparing to smash his way into the charts with the release of his hotly anticipated debut single 'Tornado'. Described by critics as "a pop smash" and "one of summers biggest anthems", 'Tornado' is attracting attention from across the globe. With his self-titled, cult following fan base 'Fanttix' bombarding TV and radio stations to support the track, international support for Anttix is growing rapidly.
Heralding a new era in Brit pop with the remix of 'Tornado' by the mighty Cutmore storming straight up the official UK club charts debuting at number 6, Anttix fusion of self penned tracks, infectious personality and charismatic hi-energy live show is taking the music industry by storm.
Watch Anttix debut single "Tornado" below:
<iframe width="392″ height="221″ src="//www.youtube.com/embed/J7ecw03930Q" frameborder="0″ allowfullscreen></iframe>
Anttix debut single "Tornado" is set to be released on iTunes July 28th. The single is avaialble for pre-order on iTunes