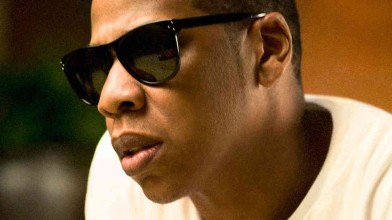 King of Pop Jay-Z took a trip to Salisbury Cathedral to see the real Magna Carta on Sunday.
The rapper turned up unannounced to see the world-famous 13th Century charter of English rights before heading back to London to join Justin Timberlake at the Wireless festival.
Jay-Z's artwork for his LP has been displayed alongside the cathedral's copy of the 1215 Magna Carter.
A source close to the rapper, speaking to the Sun, said the Jay-Z wished the event to remain low key, something he managed very well. The source said "he didn't want it to become a big publicity stunt".
"Jay was genuinely touched to see his album near to the real-life Magna Carta in the chapter house.
"He took the occasion seriously and felt honoured to be there. He chatted to the Dean and posed for a few pictures with fans when they asked."
He made a new fan too. The Dean, The Very Reverend June Osborne, told Bizarre: "It was great to welcome Jay-Z to Salisbury Cathedral.
"He was clearly moved by seeing the original Magna Carta.
"He was a delightful guest and we discussed the work we seek to do here to further the cause of social justice. I think it may have surprised some of our visitors."