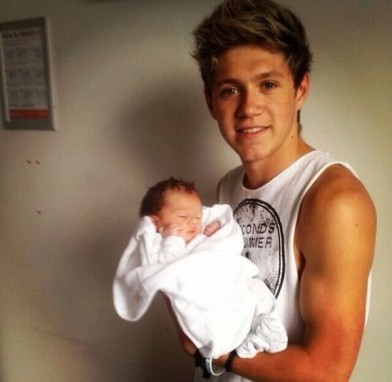 Niall Horan took a break from bands 'Take Me Home' tour to travel to Ireland in time to see and hold brother Greg Horan's newborn baby.
The One Direction heartthrob flew back home when his sister-in-law went into labour. After waiting around for hours with the dad-to-be Greg, Niall finally became an uncle to the "cutest kid ever".
Niall took to Instagram and posted the picture (above) writing: "Congrats Greg and Denise! Wohoooo! I've got a nephew! Cutest kid ever!"
Greg and Denise have not chosen a name for their newborn just yet.