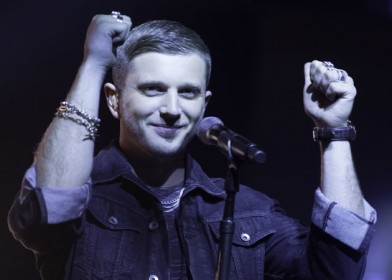 Kent Police are investigating a burglary that occurred on Sunday, where a number of Sound Island Festival tickets were stolen.
Potential buyers are warned that the stolen tickets, which incorporate several security measures including barcode tracking, have been cancelled and will not be valid for entry to the event at Quex Park, Birchington, Kent, on Saturday 27 & Sunday 28 July.
With Plan B and Jessie J headlining the two-day event, and special guest performances by Rita Ora, Lawson, James Arthur, Union J, Giggs, The Vamps, Bebe Black, MK1, Joywride and Little Nikki, tickets are in high demand.
The numbers of stolen tickets, now invalid, are as follows:
Plan B day – Sat 27 July 2013
General Admission tickets 2135 – 2200 inclusive
Saturday of Weekend tickets 15079 – 15100 inclusive
Jessie J day – Sun 28 July 2013
General Admission tickets 2128 – 2200 inclusive
Sunday of Weekend tickets 15079 – 15100 inclusive
Commenting, festival spokesman Dion Clements said "As tempting as it might be to purchase stolen tickets at cheaper prices, these tickets will not be valid. Members of the public are strongly advised not to purchase these tickets under any circumstances – the tickets are now worthless and purchasers attempting to use them risk being implicated – it's a criminal offence to be in possession of stolen goods".
Dion added "Given that genuine tickets offer great value from just £35 per day, or £64 for the weekend, it is highly advisable to only purchase tickets from credible, authorised outlets to avoid disappointment. Do not purchase tickets from individuals".
The Sound Island Festival organisers are urging anyone with any information, regarding the stolen tickets, to contact Kent Police in Margate.
Genuine tickets are still available online from gigantic.com, quexpark.co.uk, margatewintergardens.co.uk, ticketline.co.uk, ticketmaster.co.uk and seetickets.com. Booking fees may apply.
Tickets can also be booked by personally visiting the Secret Garden at Birchington's Quex Park, the Margate Winter Gardens, Tonis News in Ramsgate, Jackson Wharf, Ramsgate & Kent Events, info@kentevents.org.uk.