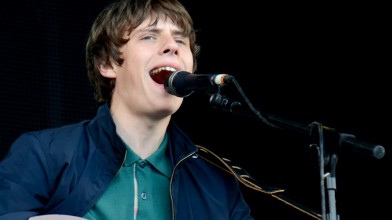 Jake Bugg has had another dig at One Direction and this times he brings Union J into the spat.
Jakes original comments came in February andf had the 1D boys fuming on Twitter with Louis writing: "Do you think slagging off boy bands makes you more indie?"

Speaking to 7 Nights the 19-year-old singer-songwriter claims their popularity is down to their looks and teenage girls hormones.
Bugg said: "Their popularity is just because young teenage girls are becoming women.
"When good looking lads sing, it attracts female attention, it seems."
"I get female attention, but not on the scale they do," he says.
"I wouldn't want to.
"There are always going to be boy bands around.
"In a few years there'll be a new one and then another one after that.
"People love the controversy of social media but what I said was nothing personal against One Direction.
"I could have gone for any of those bands like Union J or whatever their names are. I write songs and they don't.
"I don't hold anything against them as individuals or as people because I've never met them.
"I'm sure they're probably nice guys. I'm just not necessarily a fan of what they do. I have an opinion and, if you don't like it, don't listen to what I say.
"I write my songs and I go do my gigs.
"They can sing as many meaningless tunes as they want and probably make quite a bit of money from it. But that's not the way I go about things."