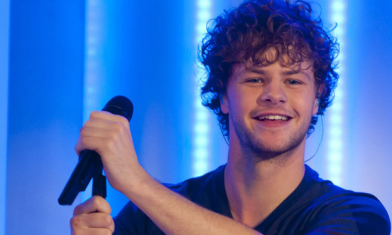 A prank by The Wanted has backfired today after band-member Jay McGuinness posted a controversial image of his face wrapped in plastic on Twitter and Instagram.
Fellow bandmember Max Georgehas htagged the photo with '#JaysHomeMadeGimpMask' – but not all fans saw the funny side.
"@MaxTheWanted @JayTheWanted what the f***, u aren't supposed to wrap plastic around ur head omg JAY??????" commented one follower.
Another fan said: "actually plse take it off it scares me,"
Another said: "The boys must not have been thinking. It's idiotic. They must have hundreds of thousands of fans who copy what they do."
The Royal Society for the Prevention of Accidents warn: "If the bag is big enough to cover a child's head and is thin enough to cling to its mouth and nose, it presents a serious risk of suffocation."
We're always on the lookout for writers/presenters/videographers and photographers. If you think you have what it takes to join the writing team. Get in touch!
http://www.popscoop.org/joinus/

Posted Under