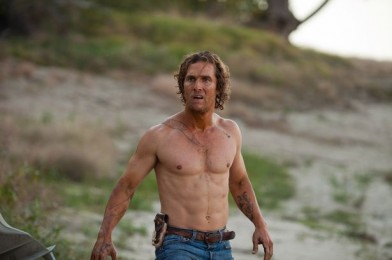 An all-star cast unite for MUD, the critically acclaimed thriller directed by Jeff Nichols. A powerful story set on the banks of the Mississippi, MUD stars Matthew McConaughey (The Lincoln Lawyer, Killer Joe), Reese Witherspoon (Walk The Line, Rendition), Michael Shannon (Man Of Steel, The Iceman) and Sam Shepard (Black Hawk Down) and will be available on DVD and Blu-ray from 2nd September.
When two young boys discover a dangerous but charismatic fugitive called Mud (McConaughey) hiding from bounty hunters on a remote island near their riverside homes, they form an unlikely friendship with him. With their help he plans to escape his pursuers and reunite with his long-time love Juniper (Witherspoon).
Featuring strong performances from the two young leads Tye Sheridan (The Tree of Life) and Jacob Lofland, and a career defining one from McConaughey, MUD is a compelling tale of love and loss in the American South.
MUD RELEASE INFORMATION:
Release date:               2nd September 2013
Cert:                                 15
RRP:                                 £15.99 (DVD) / £19.99 (Blu-ray)
Special Features:        Featurettes and cast interviews