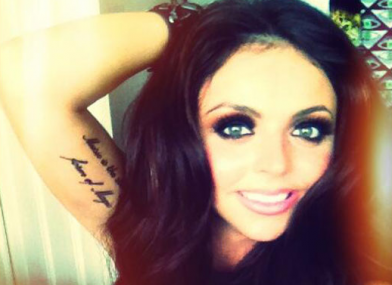 Little Mix's Jesy Nelson has been having fun on twitter over the last couple of days teasing Mixers with her two new tattoos.
Jesy posted a picture of herself (above) yesterday with the caption "Notice anything different mixers? #Music is the strongest from of magic!"
It didn't take fans too long to see the star's new addition which reads, "Music is the strongest form of magic" across her arm.
Minutes later she tweeted, "The second will be revealed tomorrow"
So naturally, today, we couldnt wait to see what the cheeky beauty would reveal. Alas here it is.
Her second tattoo was posted today via Twitter with the words, "A tiger never loses sleep over the opinion of sheep."