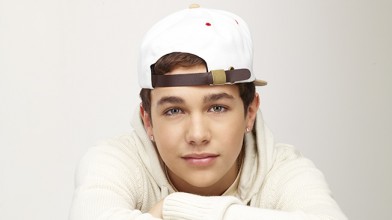 Taylor Swift is reportedly encouraging her good friend Selena Gomez towards a relationship with her tour support act Austin Mahone.
Taylor Swift, who is a good friend of Selena Gomez, is reportedly trying to push the latter to start a relationship with Austin Mahone.
"It was [Taylor's] idea to push Austin and Selena together because she really likes Austin and thinks he would be a good distraction for Selena right now. She did the same with Ed [Sheeran] and Selena, but so far Selena is keeping it strictly friends with both of them," entertainmentwise.com quoted a source as saying.
"But Taylor is going to keep trying, she loves hooking up her friends and especially Selena, because she wants to see her with anyone but Justin [Bieber]! Selena has a bad habit of taking Justin back again and again so even though she swears it's over for good I'm sure Taylor's a little worried that she'll cave in again," the source added.
"Taylor loves Austin," a source told Hollywood Life this week. "She thinks he's adorable and knows that Justin [Bieber] is threatened by him.
Taylor Swift is currently touring North America with Austin Mahone and Ed Sheeran as her support acts.