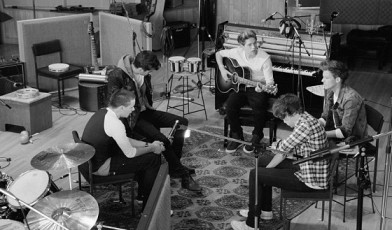 The Vaccines' Justin Young has praised One Direction for their talent for songwriting.
The Vaccines frontman recently spent time writing songs with Harry Styles and Niall Horan.
Speaking to Digital Spy at Glastonbury, Justin Young said: "It was great. I'm a big fan of pop music and the art of songwriting. It was a really fulfilling experience," he commented. "They're really nice guys and more creative than many people would probably believe.
"I genuinely don't know if [they will use my songs] and I genuinely don't care. That's not why I did it. I saw it as an artistic opportunity as well as a monetary one!"
Justin had previously spoken of his experience working with One Direction saying they are 'natural songwriters'.