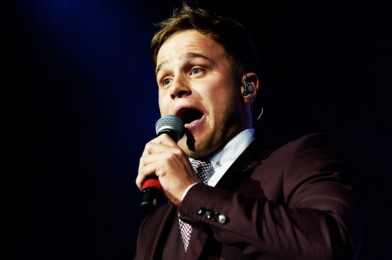 Organisers of the Olly Murs concert at Powderham Castle have offered advice to the large numbers of people travelling to the event taking place on Sunday, 7 July.
Demand for tickets has been exceptional and the organisers have made concert-goers aware that they will experience extremely high volumes of traffic, especially along the main A379 where slow moving vehicles and queuing is possible, as concert traffic enters the event car parks.
Concert spokesman Dion Clements said "The advice is to plan ahead. Allow plenty of time for your journey. The car-parks will open from twelve-noon, so we are asking people not to leave travelling until the last minute."
"Make good use of the advance car-park opening time in order to avoid the much heavier traffic expected at peak times. It is better to arrive earlier than originally planned, instead of spending time sitting in traffic. Arena gates open at 3pm when full site facilities, including food and drink, will be available".
Dion continues, "We would like to reassure everyone that our traffic teams will be working hard to keep everyone moving and parked as quickly as possible. With large numbers of vehicles on site it is inevitable that there will be queues when leaving the car parks at the end of the evening."
"To keep the traffic flowing smoothly onto the main road it is essential that drivers leave in an orderly manner and remain in line. There is no quick solution; please be patient, it will take time for all of the vehicles to exit the car-parks. Public transport may be a suitable alternative for some people, so please check rail and bus timetables in advance"
Lawson will perform as very special guests at Olly's huge Exeter Powderham Castle concert, with Diana Vickers, Charlie Brown and Joywride adding to the line-up.