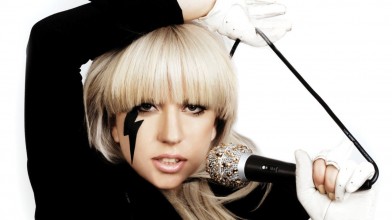 Lady GaGa has topped this year's 'Most Powerful Musicians' list compiled by Forbes and second in the overall'Forbes 2013 List of The Most Powerful Celebrities' based on metrics like earnings, press mentions and social networking power.
Despite cutting her Born This Way Ball tour short due to a hip injury. Gaga still managed to earn $80 million and get the second-most press mentions of anyone (behind Rihanna). Gaga is also the third most successful social networker.
Beyoncé comes in behind Gaga in fourth place after grossing over $2 million for every Mrs Carter Show date, as well as sponsorship deals with Pepsi and H&M.
Madonna is back in the list comes fifth, thanks to a world tour that helped her rake in $125 million between June 2012 and June 2013.
23-year-old singer Taylor Swift, made the list for the first time at number six and Justin Bieber appears at number nine due to touring and being the King of Twitter.
Forbes 2013 List of The Most Powerful Celebrities:
1. Oprah Winfrey
2. Lady Gaga
3. Steven Spielberg
4. Beyoncé
5. Madonna
6. Taylor Swift
7. Jon Bon Jovi
8. Roger Federer
9. Justin Bieber
10. Ellen DeGeneres