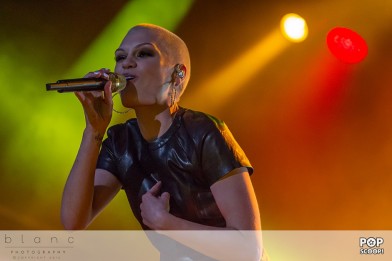 Jessie J is going to have surgery at the end of the year to remove a metal plate which was placed in her foot after breaking it on stage two years ago.
The 'Price Tag' singer is still in pain from the injury she sustained when she fell off the stage while rehearsing at Wembley Stadium and is set to address the issues.
She told the Daily Mirror newspaper: "I'm getting some time off at Christmas and I'm having surgery to have the plate removed.
"It is flicking against my bone and is causing a lot of pain.
"I hurt my ankle about two years ago and it's still causing me a lot of discomfort.
"The foot is still bruised and swells up because it won't heal, so I'm having the metal taken out."
She added: "It sets off the security systems at airports and when I sit down it goes cold… I'm hoping it will be sorted at Christmas then it will be done and dusted and I can have some down time."