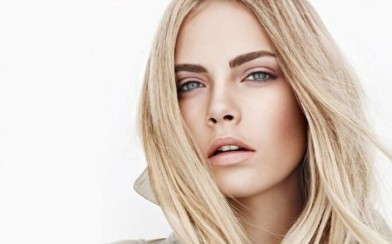 Cara Delevingne turns 21 at the end of August, to celebrate, the model is planning a festival-themed birthday party in Ibiza and is flying in her tattooist, New Yorker Keith "Bang Bang" McCurdy to ink all her guests.
A source told the Daily Star: "Cara couldn't decide between a muddy UK field and guaranteed sunshine for the celebration so she decided to make her own festival in Ibiza.
Rita Ora, Rihanna, Pixie Geldof, Jade Jagger and Georgia Jagger are rumoured to be on the guest list, as well as Kate Moss and Radio 1 host Nick Grimshaw.
The source added: "Rita [Ora] and Rihanna will be encouraged on the microphone."
The insider added: "Bang Bang told how Katy Perry did something similar at the end of her California Dreams tour. Cara's flying Bang Bang over for a week, to set him up in a tent to tattoo her whole team as a thank you."
The New York-based tattoo artist was responsible for Cara's first inking, a lion on her index finger, shortly followed by her initials, CJD, on the side of her hand.
He revealed earlier this month: "She wants 'Made In England' done under her foot next and I've told her it's going to be super painful. I'll numb her foot."