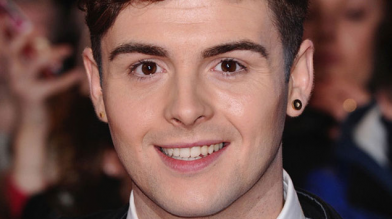 Having seen more than 9,000 entrants to 2012's competition, one of the UK's largest music searches – probably second only (in audition numbers) to the X Factor – for promising new talent, Open Mic UK, has announced that the 2013 audition dates will commence from August, with pre-registration suggesting 12,000 hopefuls will take part this year.
Initial auditions will be held at venues across the UK, including Birmingham's NEC, Sheffield City Hall, Glasgow's Fruit Market and Bristol's St George's, to find the country's best singers, song-writers, rappers and vocalists, where successful applicants are chosen to perform at some of the UK's most prestigious live music venues, in front of a panel of industry professionals and packed audiences, at the live regional finals. The most talented acts will then progress to the Grand Final at London's O2.
Presented by Future Music – the company behind the development of artists such as Warner Music's Birdy, Jahmene Douglas and Lucy Spraggan, who is now signed to Colombia Records and has a debut album due for release later this year – and with recent judging panels including industry specialists and the likes of Radio DJ's Annie Nightingale and Ras Kwame, Kiss FM's Charlie Hedges and Ivor Novello Award Winner Mark Hill, Open Mic UK has grown to become a serious contender for sourcing real talent with winners that can be developed organically over time, in the right way for the artist.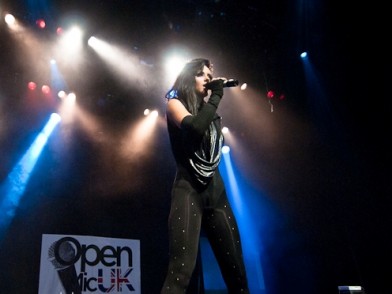 Previous finalists also include Union J's Jaymi Hensley and R&B/Pop singer Hatty Keane.
Events coordinator, and Head of Future Music, Chris Grayston said "Every year we hold this competition, the bar is raised and the quality gets higher and higher. We're really looking forward to experiencing the raw talent from across the country – for promising singers, song-writers, rappers and vocalists, Open Mic UK provides a real opportunity to open the door to a music career by showcasing their talent to music industry professionals and audiences across the country".
Open Mic UK will discover the acts that have the ability to become professional recording artists – prizes for winners include cash, studio time and development classes worth £50,000. For full details of audition dates and times, venues, age categories and more, visit www.openmicuk.co.uk/singing-auditions.
See Union J's Jaymi Hensley in the Open Mic UK 2010 Grand Finals