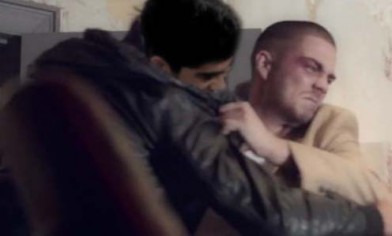 Zayn Malik has claimed he's already asked Max George to a fight – but The Wanted singer turned the offer down!
Max this week said he'd be up for a boxing match with One Direction.
"We would like a boxing match, them against us. It would be brilliant for TV and I have no problem with it at all," he said.
"If they have got an issue, why don't we actually do something financially – like make some money for charity and blow off some steam in the boxing ring?"
But Zayn has now claimed he's already offered to fight Max, but the 24-year-old turned him down.
"I already offered Max," he told The Metro.
"I asked him if he wants to fight. I've already said to him I'll fight him and he didn't want to."
The rest of the boys also took the opportunity to speak up about their rivals.
Louis Tomlinson said: "It is such b******s because they will not live up to their word."
And Liam Payne jibed that they were "all too busy anyway".
"We'd have to do it on a day off and that would be boring," he added.