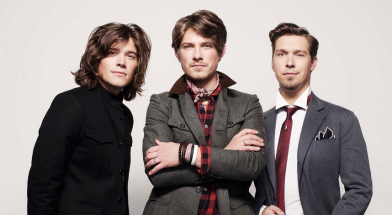 Pop-Rock trio Hanson, are back with their brand new album 'Anthem', which is set to be released on July 1st in the UK and Europe, along with the album's lead single 'Get The Girl Back'. The announcement coincides with plans for the UK and European leg of the Anthem World Tour, which is set for this December. The tour will bring the band to the UK, France, Italy, Germany, the Netherlands and Switzerland. Tickets will go on sale this Saturday, June 15th.
The infectious new single 'Get The Girl Back', showcases the band's signature soulful pop-rock sound, and features guest appearances from members of fellow pop-soul connoisseurs Fitz and The Tantrums. The accompanying music video stars Kat Dennings (Two Broke Girls) and Nikki Reed (Twilight/Thirteen) and will be available for purchase exclusively as part of the Get The Girl Back single July 1st.
'Anthem' was produced and written by the band, and mixed by the legendary Tom Lord-Alge. Its guitar-driven sound pulls from some of the band's harder hitting rock and R&B influences – from James Brown, to early Michael Jackson, and AC/DC.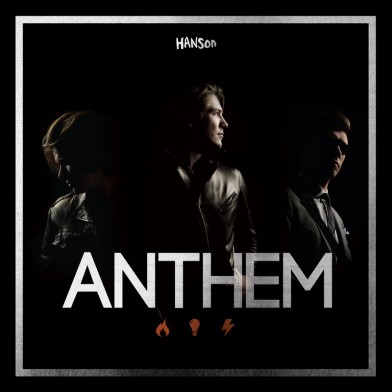 Speaking of the new album, Taylor said: "We have always been in awe of the ability music has to engage people, whether it's a song that makes you want to dance, or a song that inspires you to take action for a cause. We want this record to be the anthem for all of those moments."
The release of 'Anthem' in the UK and Europe comes amidst a busy year for the band, with releases in North and South America garnering critical acclaim for the epic new album. 'Anthem' is the fourth to be released on the band's own independent 3CG Records, which they founded a decade ago.
2013 marks the 21st anniversary of Hanson. The band celebrated the anniversary with the launch of their own craft beer Mmmhops, which made its debut at the after party for the Hollywood premiere of summer hit 'The Hangover III'. Availability in UK and Europe is not yet confirmed.
Hanson have been nominated for multiple Grammys, released five prior studio albums which spawned a string of hit singles, and sold over 16 million albums worldwide.
Tour Dates:
3 Dec Glasgow UK ABC
5 Dec Manchester UK Ritz
6 Dec Cardiff UK Solus
7 Dec Birmingham UK HMV Institute
8 Dec London UK Indigo O2
10 Dec Tilburg NETHERLANDS 013
11 Dec Cologne GERMANY Luxor
13 Dec Paris FRANCE Trabendo
14 Dec Solothurn SWITZERLAND Kofmehl
16 Dec Rome ITALY Palatlantico
17 Dec Milan ITALY Magazzini generali
'Anthem' Track Listing:
Fired Up
I've Got Soul
You Can't Stop Us
Get The Girl Back
Juliet
Already Home
For Your Love
Lost Without You
Cut Right Through Me
Scream and Be Free
Tragic Symphony
Tonight
Save Me From Myself