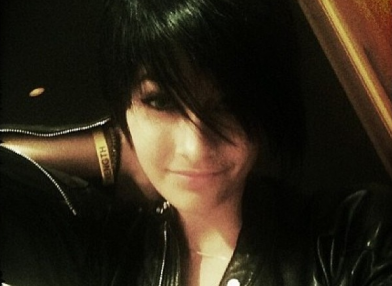 Paris Jackson allegedly tried to take her own life yesterday (05.06.13) shortly after a family row where a relative told her she couldn't go to a Marilyn Manson concert.
The 15-year-old daughter of Michael Jackson is said to have "flipped out" and locked herself in her room, then reportedly cut her arm with a cleaver and took an overdose of painkillers before leaving a note and ringing a suicide hotline.
A source told The Sun newspaper: "It was the usual teenage stuff about where Paris was allowed to go and what she could wear. But it must have pushed her to breaking point.
"She has suffered terrible bullying recently. All the allegations about Michael abusing children have been back in the news, plus details of his drug use and even questions about whether he is the kids' biological father.
"Paris was also due to give evidence at her dad's wrongful death trial. It has all taken its toll."
Last night, Paris' grandmother Katherine Jackson – who she has reportedly rowed with in recent weeks – said her granddaughter was "physically fine" following the suicide attempt.
She said in a statement: "Paris is physically fine and getting appropriate medical attention.
"Being a sensitive 15 year old is difficult no matter who you are. It is especially difficult when you lose the person closest to you.
"Please respect her privacy and the family's privacy."
The incident came shortly after Paris posted a series of dark messages on Twitter, including: "I wonder why tears are salty?"
She later added: "Yesterday, all my troubles seemed so far away now it looks as though they're here to stay."