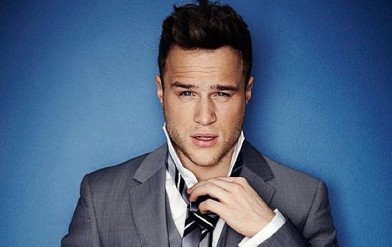 The huge Olly Murs outdoor summer concert at Peterborough's Embankment, on Sunday, 2 June, has become the 'right place right time', and possibly the 'only place only time', for pop fans to see both Olly and Ed Drewett perform at the same concert after it was announced that Olly's next single, Dear Darlin', which Olly penned with Ed, is due for release on the same day as Peterborough's biggest music event of the year.
Dear Darlin is the third single from Olly's most recent album, Right Place Right Time, of which Ed co-wrote a total of three tracks with Olly.
Very special guests Stooshe, Diana Vickers and rising starlet Tich are also set to perform at the big outdoor summer affair concert this summer.
Olly Murs is one of the hottest UK performers on the music scene today, with his album also soaring up the US charts, while Ed Drewett is the household-name-in-waiting of UK music, having worked with – in addition to Olly – everyone from Pro Green, collaborating and featuring on the #3 chart track I Need You Tonight and supporting him on three tours, through to The Wanted, as the writer of Lightning and the #1 chart singles All Time Low and Glad You Came.
Concert spokesman Dion Clements said "The timing of the release of Olly's latest single couldn't have come on any better day than when he and the song's co-writer perform the only expected concert this year where the pair will both appear on the same line-up".
With the kind permission of Peterborough City Council, the concert will take place at The Embankment, Peterborough, on Sunday, 2 June. For more information, or to book tickets for the event, visit www.gigantic.com or call 0871 224 1112 / 0844 888 9991, or visit www.nationalboxoffice.co.uk
Wheelchair users should contact the dedicated booking line 0115 959 7908
Event information is available at www.soundfestivalsuk.com
We're always on the lookout for writers/presenters/videographers and photographers. If you think you have what it takes to join the writing team. Get in touch!
http://www.popscoop.org/joinus/

Posted Under
Twitter
Join us on Facebook