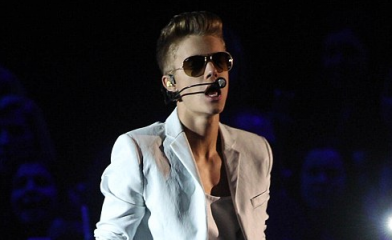 Devin Copeland aka De Rico and Mareio Overton have filed a lawsuit in Virginia claiming that the song Somebody to Love has numerous similarities to their 2008 track of the same name.
Justin Bieber and Usher released their song in 2010 and Bieber, Heather Bright and the Stereotypes are credited as the writers.
Copeland and Overton say that Somebody to Love has the same title, time signature, underlying beat pattern as well as similar chords and similar lyrics, including the chorus.
"There is essentially a zero probability for the number of points of congruence between the two versions of Somebody to Love," Copeland and Overton said in the lawsuit.
Devin Copeland and Mareio Overton claim they presented Somebody to Love to music scouts in 2009 who then gave it to Usher. Copeland then says in the lawsuit that he heard his song being sung by Justin Bieber on the radio.