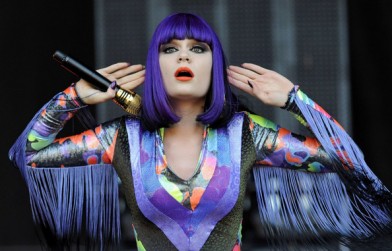 Jessie J has been made to pay £1 million to her former manager Raymond Stevenson after she sacked him before her rise to fame.
Raymond Stevenson discovered the 'Price Tag' singer when she was a 15-year-old student at the Brit School.
Raymond Stevenson – who owns management agency 141a – helped Jessie J get a record deal and he even payed £70,000 out of his own pocket to get her out of a deal when the label went bust. She jumped ship to be represented by Crown and signed a record deal with Universal.
It has been ruled the 25-year-old star 20 per cent of her £5million earnings from her triple-platinum selling debut album Who You Are to Stevenson.
An insider told The Sun: "This is an absolutely massive payout. Jessie is signed to the type of huge label who initially just get what they want.
"Ray is extremely well respected, but he runs a relatively small operation and Jessie's people though he would just role over."