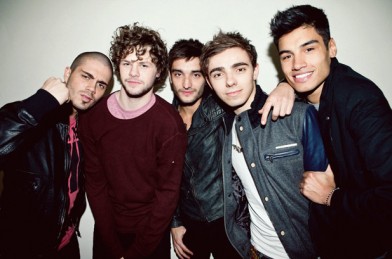 The Wanted have confirmed the release of their new single She Walks Like Rihanna, which is inspired by the woman herself.
The track will debut on UK radio on Monday April 29, with the video the following on May 7.
The boys have described the song as a 'summer anthem' with Tom Parker telling MTV: "We feel it's a little different from the usual Wanted sound," he said.
"We've stripped it back to pure pop, it's just a feelgood, fun track."
He added: "Fun is a good way to describe the video too. Let's just say it's got a lot of character."
The song's chorus is: 'She can't sing/she can't dance/but who cares/she walks like Rihanna.'
LISTEN FOR YOURSELVES BELOW: