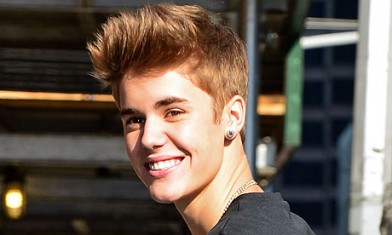 Swedish police have found drugs on the tour bus of Justin Bieber after officers got suspicious over a "strong smell of marijuana" coming from the vehicle.
Speaking to the Mirror, Lars Byström from Stockholm police said: "The drug squad were alerted and a search on the empty bus took place at Stockholm's Globe Arena just 30 minutes before the popstar was on stage for his gig."
Police spokesman Kjell Lindgren told Reuters: "The police went onto the bus and searched it and found a small amount of narcotics,"
He continued. "We don't know who had the drugs or who smoked them, so it will be hard to link them with any individual."
Lars Byström from Stockholm police told The Daily Telegraph: "When they opened the door, one of our officers said it smelled like someone had been smoking marijuana."
Byström told the Aftonbladet newspaper: "A colleague sensed what was considered to be a strong smell of marijuana."
"A stun gun requiring a permit was also found on the bus," he added
Police say they have no suspects and no one has been arrested.