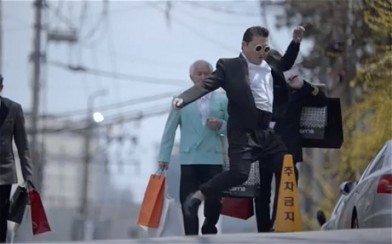 The video for Psy's new single Gentleman has been banned by the State-funded South Korean Broadcasting System (KBS) because the singer is seen kicking a parking cone.
The video shows the Gangnam Style singer kicking a cone that says "no parking", caused broadcaster KBS to ban the video for abuse of public property.
Gentleman has been viewed nearly 150 million times on YouTube already and the ban will work in Psy'd favour and give the video more attention.
The video also shows the Psy undoing women's the bikini straps of woman and passing wind in their faces but KBS had no issues with these scenes.