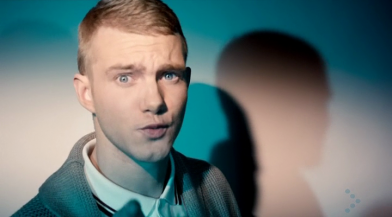 With Olly Murs headlining, very special guests Stooshe, Diana Vickers and rising starlet Tich all set to perform at Peterborough's huge Embankment concert this summer, one of the most exciting prospects in the UK music scene – Ed Drewett – has also been confirmed for the one night special on Sunday, 2 June.
Ed Drewett is the household-name-in-waiting of UK music, having worked with everyone from Pro Green, collaborating and featuring on the #3 chart track I Need You Tonight and supporting him on three tours, through to The Wanted, as the writer of Lightning and the #1 chart singles All Time Low and Glad You Came.
Following these early successes, Drewett's debut solo-single, Champagne Lemonade, was subject to multiple delays, eventually being released in 2010 amid sweeping management changes at his first record label. A run of bad luck meant he encountered similar issues at his second label through 2012, but he finally released his second solo single, Drunk Dial, in March of this year, ahead of his forthcoming debut album.
Drewett has also more recently collaborated with Olly Murs, helping to pen songs from Olly's latest album, Right Place Right Time.
Concert spokesman Dion Clements said "Ed is another very welcome addition to the line-up at Olly's big summer Peterborough Embankment concert, providing music fans a glimpse of another soon-to-be-star ahead of pack".
With the kind permission of Peterborough City Council, the concert will take place at The Embankment, Peterborough, on Sunday, 2 June. For more information, or to book tickets for the event, visit www.gigantic.com or call 0871 224 1112 / 0844 888 9991, or visit www.nationalboxoffice.co.uk
Wheelchair users should contact the dedicated booking line 0115 959 7908
Event information will be available at www.soundfestivalsuk.com from 15 April.